Prince Harry & Meghan Giving Up Vacation Home Due To Security Risks: Report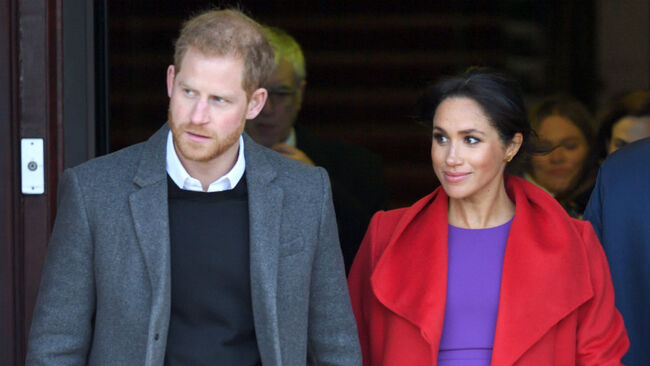 Prince Harry and Meghan Markle are getting rid of their Cotswold vacation home.
According to Daily Mail, the newlyweds are breaking their two-year lease by more than a year as they're expected to move out within weeks. The shocking moves comes just weeks after the first photos of the couple's Cotswold Hills estate surfaced, showing the $3 million mansion in all of its glory.
While the estate was not their main residence — the two currently live in a two-bedroom home, Nottingham Cottage, on the Kensington Palace grounds — Meghan and Harry reportedly viewed it as their home away from home. "It's a fabulous place with stunning views and extraordinarily private," a source told The Sun earlier this month. "It's set in a small bowl of beautiful countryside so is not overlooked in any way. Meghan adores the area. She and Harry love walking the dogs there, and they can entertain their friends in complete solitude." All of which makes their move that much more unexpected.
Nonetheless, two reasons have been suggested for their early departure. One source claimed that the growing bill to upkeep and fix the property, which is going through extensive renovations, has become too much for the couple. While taxpayers will "shoulder the bulk of the bill," Harry and Meghan are "having to pay for all the fixtures and fittings themselves." A second insider claimed that "finance was not an issue and suggested that the real reason behind the move was security." The home "is not situated on a heavily guarded estate," making it "not as heavily protected as it could be." There was also reported concern about the strain Harry and Meghan's presence would put on the local police force.
As royal fans know, the couple is gearing up to move out of their small Nottingham Cottage into the sprawling Frogmore Cottage on Windsor Estate. The property is currently under renovation as the two prepare to welcome their first child together.
Photo: Getty Images