How Much Did Jason Aldean Make From Selling His Home?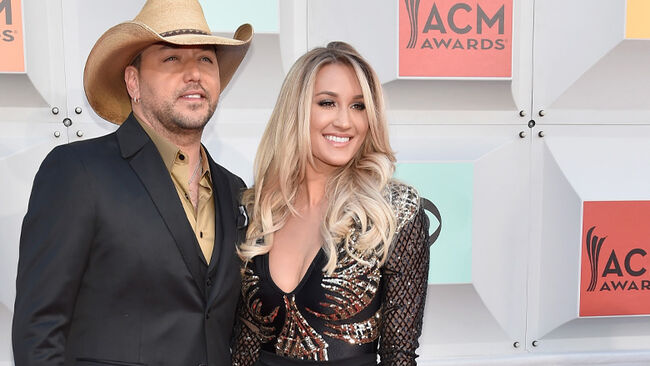 Jason Aldean and wife Brittany might have a future in flipping houses.
The duo recently sold their 120-acre oasis in Columbia, Tennessee to the fine tune of $7.87 million. The home was well worth the price tag due to its beautiful green space which included a 10,000-square-foot equestrian facility, multiple covered patio spaces, and a lavish in-ground pool.
Moving inside, the home featured 8,900-square-feet of living space that includes 6 oversized bedrooms, 8.5 artisan-inspired bathrooms, bowling alley, game room, wine cellar, and in-law quarters.
Jason and Brittany first bought their home in 2016 for $5.35 million, which lead them to bank around $2.5 million post its sale.
The Aldeans are living in a temporary home until their new home is built.
During an interview with Cody Alan, Jason shared that Brittany had been anxious with the new baby coming and their life being organized in boxes. Seems like a valid stress point for the expectant mother.
Jason was keeping things in perspective for the family by saying "listen the baby is sleeping in a bassinet in our room for the first probably two months anyway, its fine."
Jason and Brittany are eager to meet their new daughter Navy Rome, who is due to arrive very soon!
Take a walk through the Aldean's Columbia Castle via their virtual tour:
Photo Credit: Getty Images.