Nashville Wives- trouble in the marriage??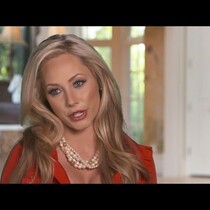 Posted February 24th, 2014 @ 8:57am
TONIGHT is the premiere of Private Lives of Nashville Wives on TNT at 9 after Dallas. I just love Sarah Davidson (wife of hit songwriter Dallas Davidson- wrote most of Luke Bryan's big hits) but rumor has it there is trouble in the marriage. Can you spot it during the show tonight? --Madison
HERE'S THE WEBSITE if you want to check out who stars on the show before the premiere tonight!